Other Missionaries
Go therefore and make disciples of all the nations, baptizing them in the name of the Father and the Son and the Holy Spirit . . .
Oak Lawn Bible Chapel supports missionaries throughout the world through prayer and financial assistance.
We encourage our young people to consider the mission field for their life's work. Throughout the year we welcome visiting missionaries to get a report on what God is doing in their respective nation.
The chapel is also part of the Chicagoland Missionary Study Class and participates in hosting the monthly meeting on the second Saturday of May each year.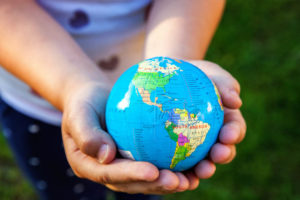 And Jesus came and spoke to them, saying, "All authority has been given to Me in heaven and on earth. Go therefore and make disciples of all the nations, baptizing them in the name of the Father and of the Son and of the Holy Spirit, teaching them to observe all things that I have commanded you; and lo, I am with you always, even to the end of the age." Amen. Matthew 28:18-20