Elders/Pastors
Having turned I saw seven golden lampstands, and in the midst of the seven lampstands One like the Son of Man.
Oak Lawn Bible Chapel is governed and shepherded by a group of elders. They serve willingly in the oversight, leading and care of the assembly. The many needs that arise are both spiritual and practical, from feeding the flock and guarding against false teachers to visiting the sick, praying for the sheep and counselling from a biblical perspective.
The elders are not the church board but a group of men that jointly pastor the local church.
Current Elders
Jeff Muys
Phil Nichols
Dan Norgard
Charlie Seminara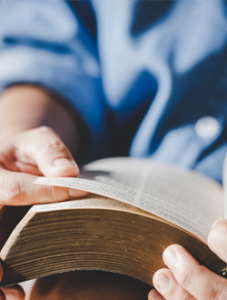 Titus 1:5-9
For this reason . . . appoint elders in every city as I commanded you—if a man is blameless, the husband of one wife, having faithful children not accused of dissipation or insubordination. For a bishop must be blameless, as a steward of God, not self-willed, not quick-tempered, not given to wine, not violent, not greedy for money, but hospitable, a lover of what is good, sober-minded, just, holy, self-controlled, holding fast the faithful word as he has been taught, that he may be able, by sound doctrine, both to exhort and convict those who contradict.