Helping You Grow Your Faith
Worshipping Jesus Christ as the only Lord and Savior and as the hope of the world
New Here?
Listen Now

We would love for your children to join in the fun of learning and growing in God's word.
Service Times
Sundays
Lord's Supper: 9:30 – 10:30 am
Family Bible Hour: 11  – 12 pm
Sunday School: 11  – 12 pm
Wednesdays
Prayer Meeting: 7 – 8 pm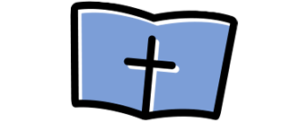 Women's Bible Study Grow in confidence reading, interpreting and applying God's Word.
Welcome
We invite you to visit and make Oak Lawn Bible Chapel your church home.
Our purpose is to present Jesus Christ as the only Lord and Savior and as the hope of the world. Also to study the Bible that we might live by its teachings.
Creation. Redemption. Restoration.
 In the beginning God created the heavens and the earth . . . For the wages of sin is death, but the gift of God is eternal life in Christ Jesus our Lord . . . He who was seated on the throne said, "I am making everything new!"
what we believe